Introducing The New Lil Ducky Racing System
Fun for all ages, this interactive race challenges players to pump the handles as fast as they can to get their Ducky down the trough and across the finish line. As Ducky passes under the finish line, the winning trough lights up!
Endless fun and competition
Interactive, hand-operated pumps
Troughs light up to identify the winner
More systems = more players = MORE FUN!
The Highest Quality Playground Pumps
On The Market
Cadron Creek Play's Playground Pump Systems simulate the action of a water well hand pump – without the well! The pump connects to a pressurized water line that automatically refills the tank as kids pump out the water. The pumps are made of hand-polished 304 Stainless Steel, so they won't rust or wear. The pumps are made to withstand tough play times and all sorts of monkeying around. With a 3-year warranty, this low-maintenance playscape pump addition will have your kids AND maintenance department smiling from ear to ear!
At Cadron Creek Play, we are dedicated to providing an interactive and creative Water Play experience designed to last a lifetime. The use of water in sensory play is an essential experience to young developing minds. Water play helps develop motor skills and problem solving skills. When using the Playground Pump, kids also benefit from social-emotional growth as they work together to pump the water. It encourages language development as children learn new vocabulary related to water science. Finally, Playground Pumps are a great STEM teaching tool. From simple mathematical concepts (full, half, empty) to more complex concepts like pounds of force required to lift x amount of water, the Playground Pump is a fun way to stimulate inquisitive minds.
DOWNLOAD Our Product Literature
Our playground pumps are made of stainless steel. They are the highest quality playground pumps you will find anywhere. Download the Playground Pump brochure and other handouts here.
Children enjoy it of course, and they bring up tubes to attach, and buckets. Adventures have begun! Thank you for making this quality pump.

Santa Monica

We have a water table for our kindergarten to 2nd grade kids. This is the 4th season, and we have thoroughly put the pump through its paces and so far it's been a huge success. Very robust design.

Holden Hoover-Facilities,

Burgundy Farm Country Day School

,

Alexandria
THE FINEST HAND PUMPS AROUND
Our playground pumps are the best hand pumps on the market. They are made in the USA with stainless steel components.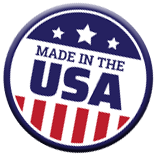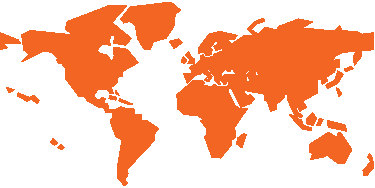 CADRON CREEK PLAY SHIPS INTERNATIONALLY
We're spreading the joy of Water Play all over the world! We're happy to arrange international shipping for your order.